Positive Feedback reviews the RS200 Wireless Loudspeaker System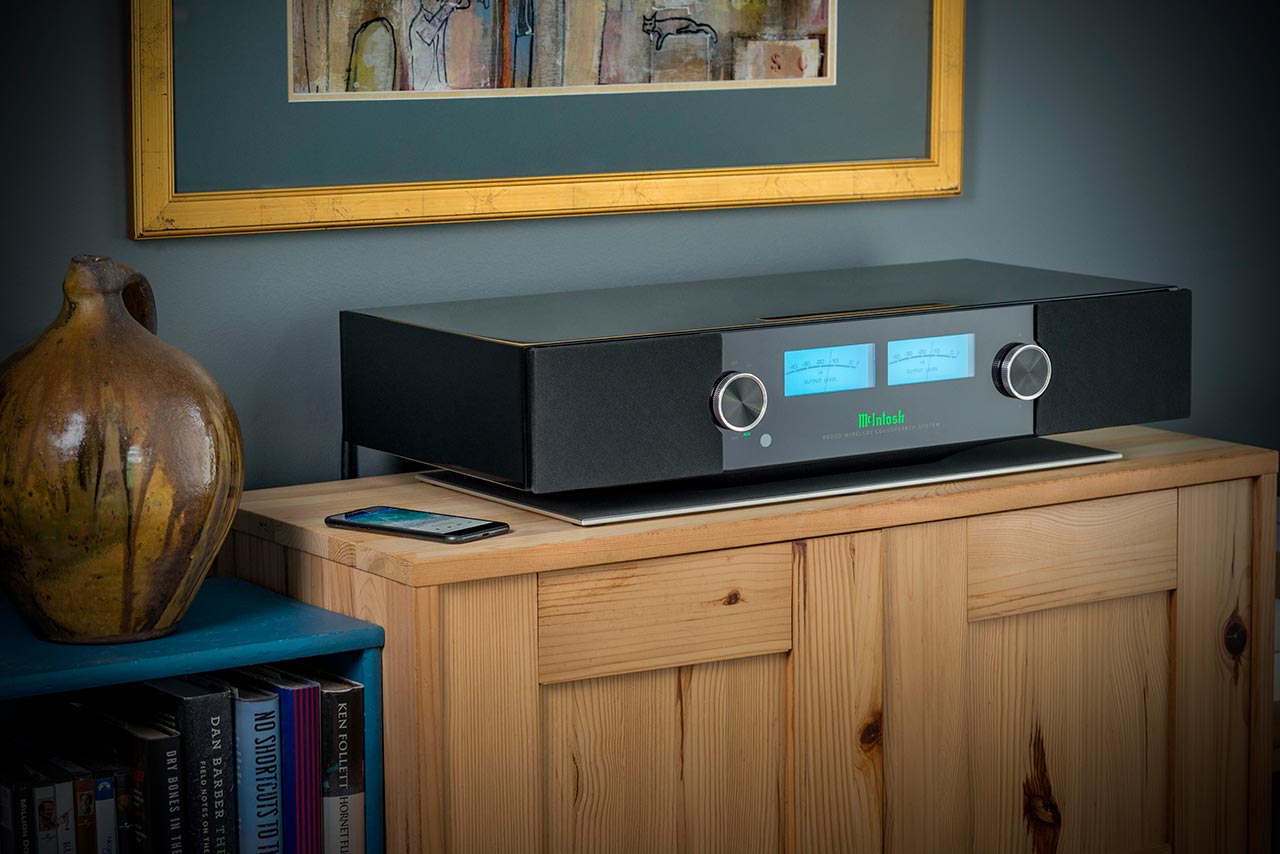 The RS200 Wireless Loudspeaker System is designed for people whose primary means of listening to music is streaming; as such, it comes loaded with several streaming options. It features Apple® AirPlay® 2; Bluetooth® 5.0 with support for AAC, Qualcomm® aptX™ HD for hi res playback and Qualcomm aptX Low Latency for improved audio transmission speed to deliver sound in sync with visual media; DTS Play-Fi® whole-home wireless audio; and DLNA support. It can even be connected to TVs to produce far superior sound than the TV speakers or even a high-priced soundbar can produce. The RS200 offers 650 Watts of total power that is delivered to 8 drivers consisting of (2) 4" x 6" woofers, (4) 2" midranges and (2) ¾"tweeters.
Reviewer Gary Lea says the well-built and rather compact RS200 has "plenty of power to get relatively serious sound level" as well as the ability to "run just about any wireless streaming source through it."The RS200 "filled our not so small house with wonderful music," adding "that is no small feat considering the main part of our house is two story, and about 3800 square feet." During these more casual listening sessions, he streamed various online playlists and the RS200 "never put up the least amount of fuss playing for hours on end. It just streamed the music in a solid fashion, and with extremely solid balance."
He also connected the RS200 (and a small subwoofer via the RS200's subwoofer output) to his TV - something he ended up having mixed feelings about since the RS200 "completely dismantled" the sound performance of his premium $1,000 soundbar. "What was really noticeable was the quality of soundtracks." He does not mean to besmirch his soundbar, but "when a unit like the McIntosh takes over, it is very, very noticeable. The delivery was much smoother, the voices were more natural and clearer." Saying he is not easily impressed with all-in-one TV sound solutions, he admits he was "hugely impressed" with the RS200 in this capacity.
For critical listening, he infers it's not going to replace a high end stereo system comprised of separates - and nor is it intended to. So how does it perform when used for critical listening? "Sound quality! It is a McIntosh through and through" offering "plenty of power to raise the roof, and delivers music with a wonderful smoothness" that reminded him of some of our vacuum tube amplifiers. "On jazz and smaller small classical works the high end was smooth and easy on the ears. No shrillness or bite."On the live version of Bill Evans Trio's "Detour Ahead" from the Waltz for Debbie album, a glass is dropped and it "sounded so real and lifelike, and just added credibility to the live nature of the performance." On "Slide"from Norman Johnson's Art of Life, "the guitar was as silky smooth as butter, and the decay was amazing for a small speaker ensemble. Notes just wafted off into the universe with no harsh stoppage."

With the way he had it configured with a small sub, Lea states the RS200 "could provide for a very satisfying long term multitasking sound system. Run the TV through it... feed some of your favorite playlists through it, sit back, and enjoy!" He says those that have limited space for a quality home audio system "would be foolish not to look at the McIntosh RS200. Hell, don't just look at it. Stare at it for a while and listen to it with deep intent. I think you will find yourself as enamored with it as I was."
Click here for the full article.
(Excerpts taken from original review by Gary Lea / Positive Feedback / www.positive-feedback.com / October 9, 2019)