McINTOSH POWERS DEBUT OF SOUSED BY SCOTT WALKER + SUNN 0)))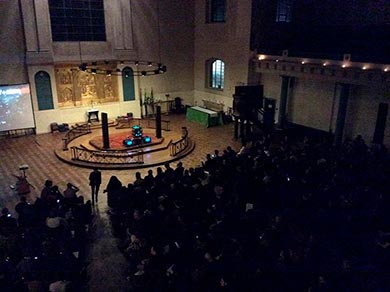 McIntosh powered the recent US and UK debuts of Soused, the collaborative record by Scott Walker + Sunn O))). The US listening session took place in Hudson, NY at Future Past Studios, a converted historic nineteenth-century church, and coincided with the Basilica Soundscape music festival. The UK debut was held at St John at Hackney Church in London in partnership with McIntosh UK distributor Jordan Acoustics and McIntosh dealer Cornflake.

Attendees enjoyed Soused on a McIntosh system comprised of MC1.2KW amplifiers, a C50 preamplifier, MCD1100 CD Player, MT5 Turntable, MEN220 Room Correction System and XRT1K speakers.