McIntosh Powers First Listen of The Beatles in Mono LPs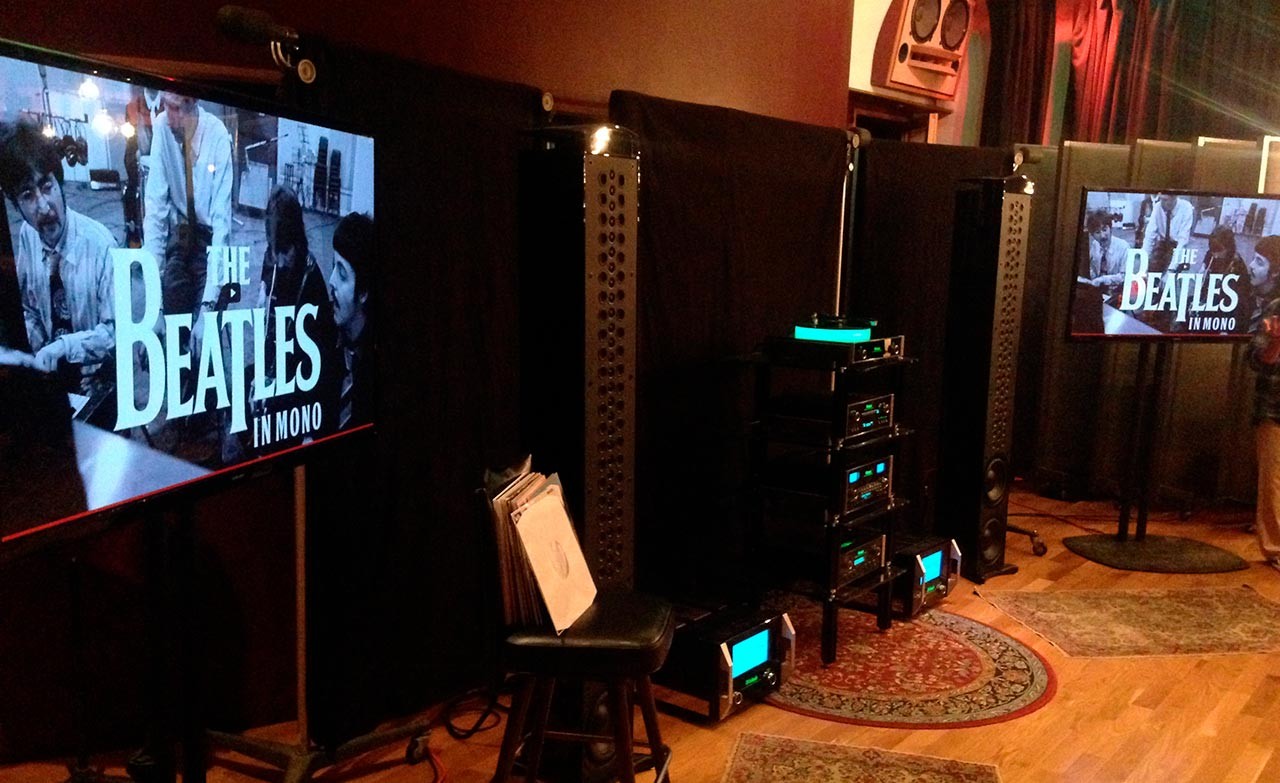 In September, The Beatles will be releasing 14 mono LPs - the format The Beatles themselves preferred. Nearly five years in the making, the mono records will be available individually or in box set form with a 108 page book on September 9th. McIntosh had the pleasure to provide the audio system for the first listenings of these freshly minted vinyl masterpieces at exclusive events held in Las Vegas, Los Angeles and New York in June, and in July at Abbey Road Studios in London.
The system used for the playback was comprised of two MC1.2KW amplifiers, a C50 preamplifier, MT5 turntable, MEN220 room correction and XRT1K speakers. Special thanks to McIntosh dealers Eagle Sentry, Shelley's Stereo, Jordan Acoustics and Cornflake for their assistance, as well as our friends at Electric Lady Studios (shown above).

Visit Billboard for more coverage.