McINTOSH POWERS LORO PIANA SUPERYACHT REGATTA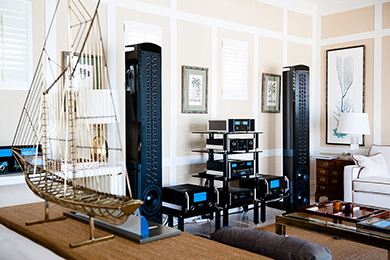 Binghamton, NY - McIntosh powered the recent Loro Piana Superyacht Regatta, held at the beautiful Yacht Club Costa Smeralda in Virgin Gorda, British Virgin Islands. Attendees were able to relax after the day's racing events by listening to a complete McIntosh stereo system that consisted of a pair of MC601 amplifiers, C50 preamplifier, MCD1100 CD player, a pair of XRT1K speakers and a McAire.

Everyone also enjoyed drying off with the McIntosh towel.