RETRO COOL: MCINTOSH 50TH ANNIVERSARY MC275 TUBE AMPLIFIER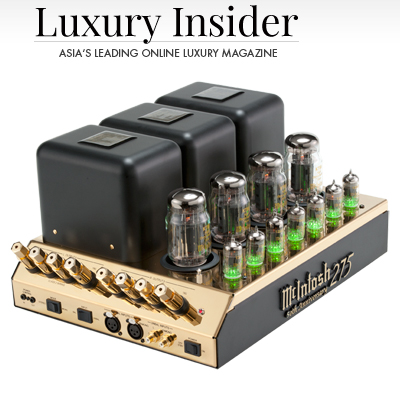 McIntosh ushers in the festivities with an upgraded take on the MC275. Now in its fifth incarnation the McIntosh 50th Anniversary Limited Edition MC275 Tube Amplifier is rated at 75WPC and equipped with the unity-couple circuit. While the gold-plated exterior makes for a sleek and sophisticated look, the flowing, orange LED lights, moving in succession from left to right, are what make this beast of an amplifier stand out.
As with its predecessors, the limited edition uses four KT88 power-output tubes, three 12AX7A input and phase-inverter tubes, and four 12AT7 voltage-amplifier and driver tubes. Retro sounds don't come cheap though – housed in a special edition box with commemorative book, the Limited Edition MC275 will set you back a whopping USD 6500.
Date Published: Monday, 21 November 2011
View the page here.