MA12000 Integrated Amplifier Reviewed by SoundStage! Australia, Receives Product of the Year Award 2022 for Innovation in Design
"The McIntosh MA12000 will make a lasting impression on any audio enthusiast who treasures the integrity of the music."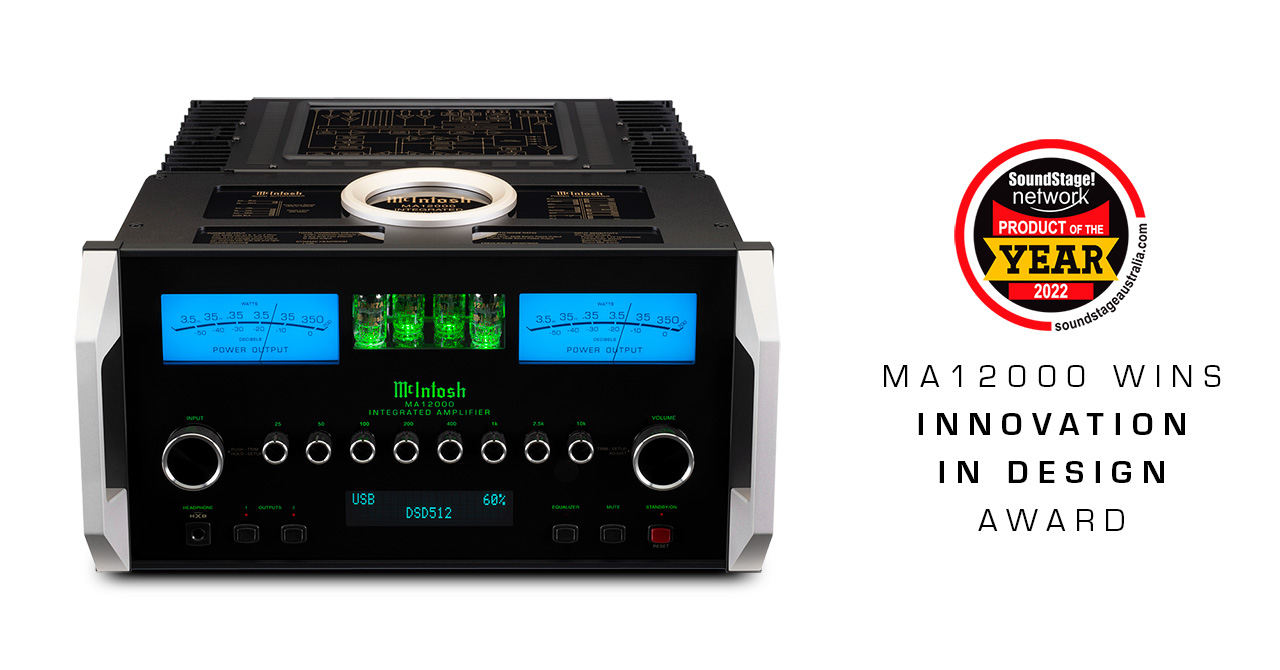 Uncompromising engineering, expert craftsmanship, and plenty of power are what make the MA12000 Integrated Amplifier an awe-inspiring piece of home audio equipment. SoundStage! Australia reviewed it and awarded it a Product of the Year 2022 Award for Innovation in Design. Their Innovation in Design Award "places importance on a product that offers a point of difference in terms of unique features, advanced engineering or innovative design."
Featuring our Hybrid Drive™ technology, Edgar Kramer of SoundStage! Australia notes it offers "a highly-tuned valve [vacuum tube] preamplifier stage coupled to a [solid state] power amplifier section capable of outputting consistent 350 watts per channel" into speakers with 2, 4, or 8-Ohm impedances.
He states the MA12000 has a "seductive presence" via its "striking aesthetic language" that is consistent with other "upper-echelon" McIntosh audio products. "Connectivity options are extensive," he adds, noting its 10 analog and 7 digital audio inputs that can connect a variety of source components such as CD players, turntables, or digital music streamers among others, to the MA12000. Kramer asserts the MA12000 is "a thoroughly engineered hybrid amplifier offering enough power and current to drive any speaker along with a very comprehensive list of important features."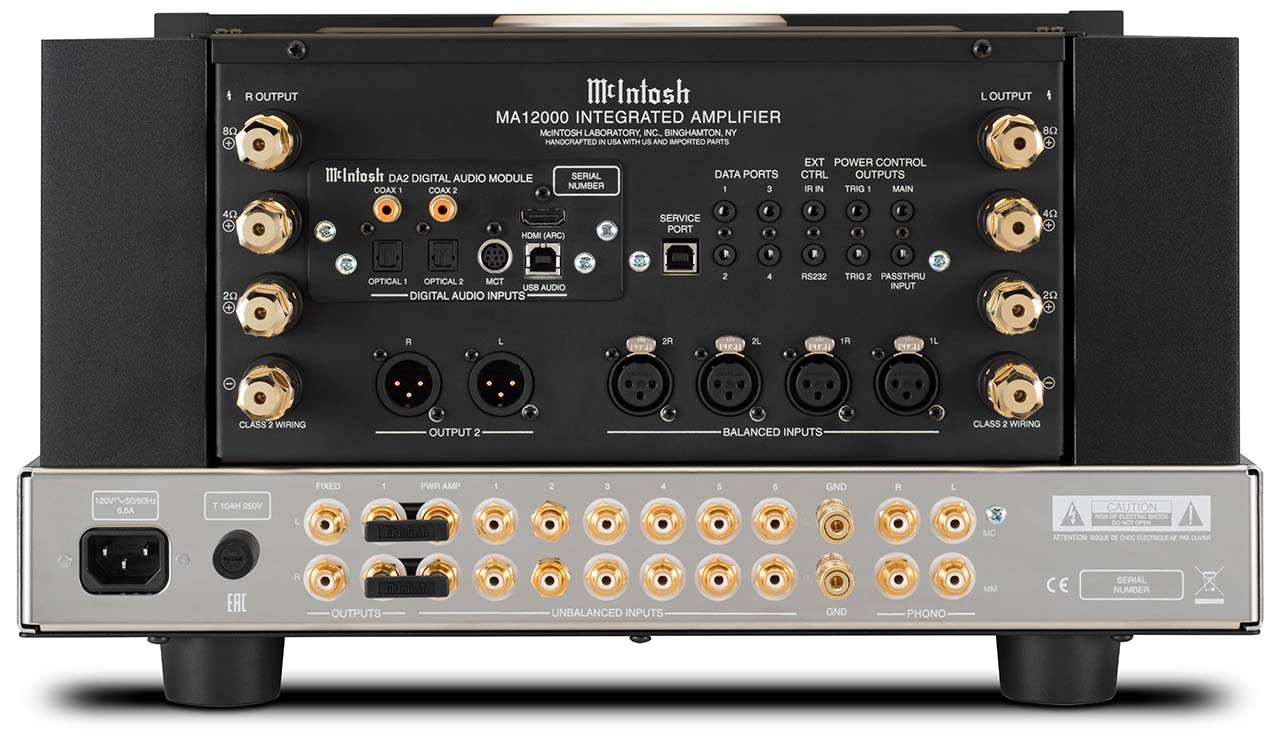 Sound Performance
After listening to a variety of music types and formats through the MA12000, Kramer proclaims "the highs are always balanced, sweet and don't draw attention to themselves while also presenting good levels of detail retrieval. Further, the midrange has a solidity and warmth which envelops and provides verisimilitude to male and female vocals without ever sounding sickly-syrupy. And then there's that bass… a bouncy, nuanced and voluminously powerful statement to match the visual declaration the MA12000 so boldly makes. Yes, the McIntosh MA12000 will make a lasting impression on any audio enthusiast who treasures the integrity of the music. As it did me."
Click here to read the full review, and here for the full list of all the winners of the SoundStage! Australia Product of the Year 2022 Awards.
(Excerpts taken from original review by Edgar Kramer / SoundStage! Australia / August 1, 2022)