"An unqualified hit." Part-Time Audiophile reviews the MC1502 Vacuum Tube Amplifier
Named a Reviewers Choice.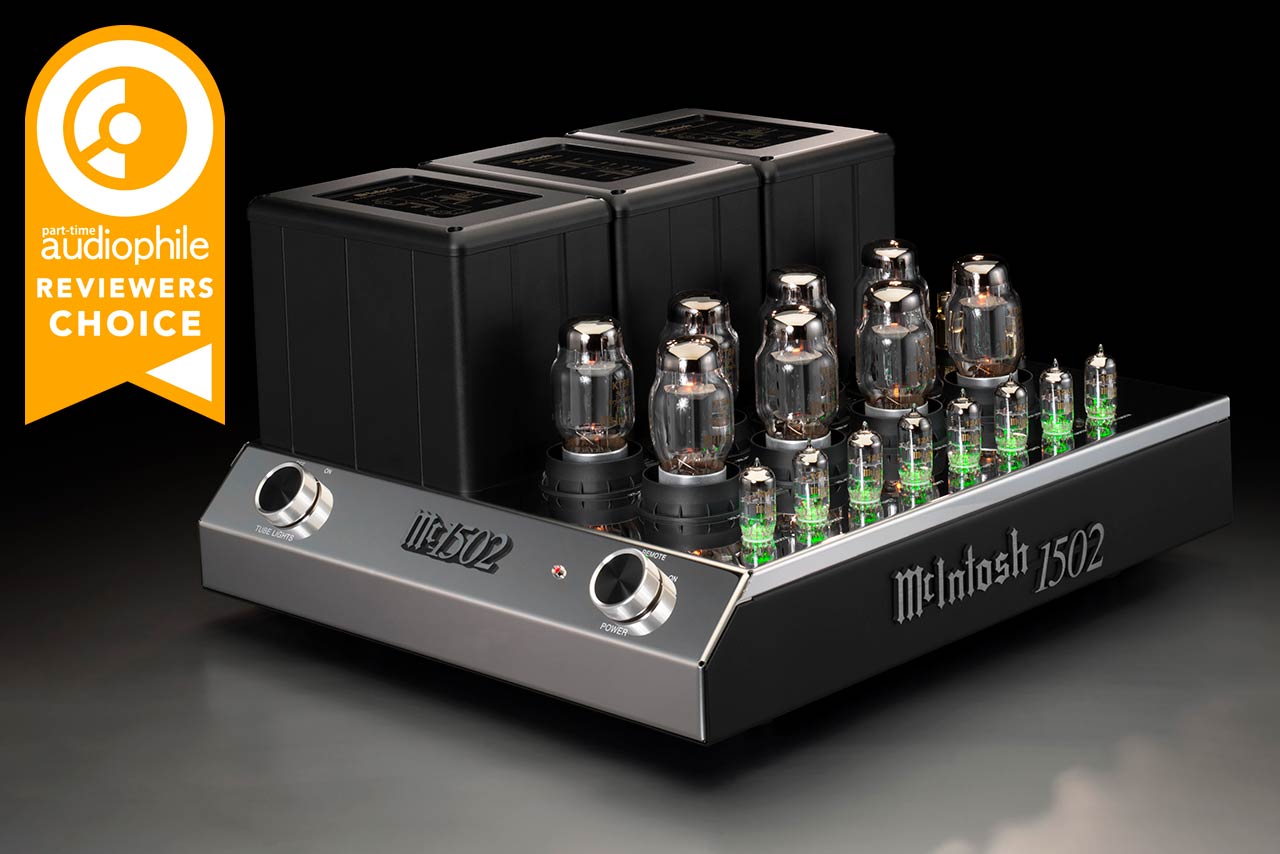 The MC1502 Vacuum Tube Amplifier is a stereo amplifier rated at 150 Watts per channel. Unlike many other amplifiers, the MC1502's full 150 Watts can be delivered to almost any pair of speakers regardless if they have 2, 4 or 8 Ohm impedance. This is thanks to our patented Unity Coupled Circuit output transformer technology which allows you to get all the power you paid for without fear of some of the power being lost or unusable depending on your speaker impedance.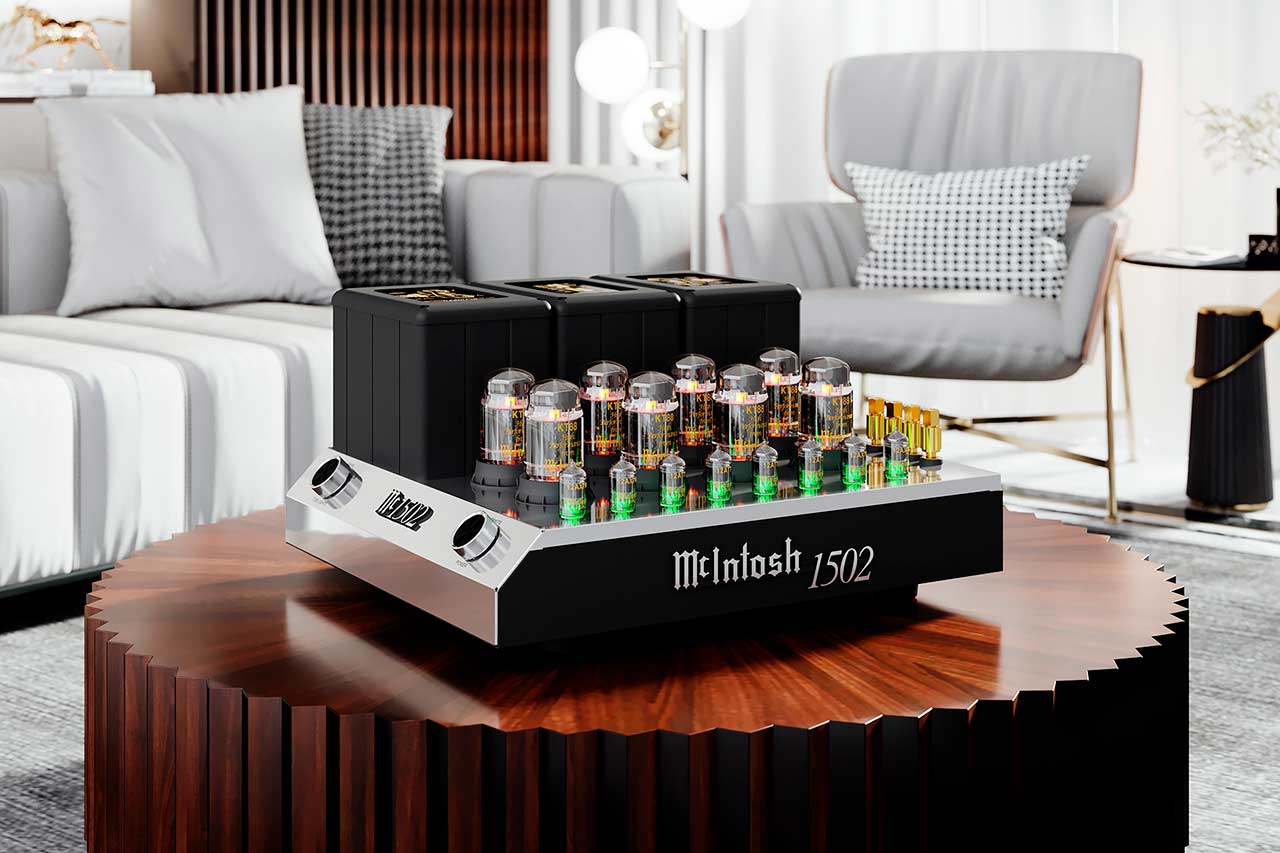 According to professional recording engineer, mixer, producer, audiophile, multiple Grammy-winning mastering engineer, and Part-Time Audiophile reviewer Dave McNair, for many people McIntosh home audio products are "the stuff that audiophile dreams are made of." In our over 70 years, he stated McIntosh "has been at the forefront of amplifiers and other components used in music reproduction" while noting McIntosh amplifiers were used to power Woodstock and The Grateful Dead's famed Wall of Sound. But what about the new "gorgeous hunk of retro-styled" MC1502? McNair said "It sounds AMAZING in all the ways that I love about what modern vacuum tube amplifiers do."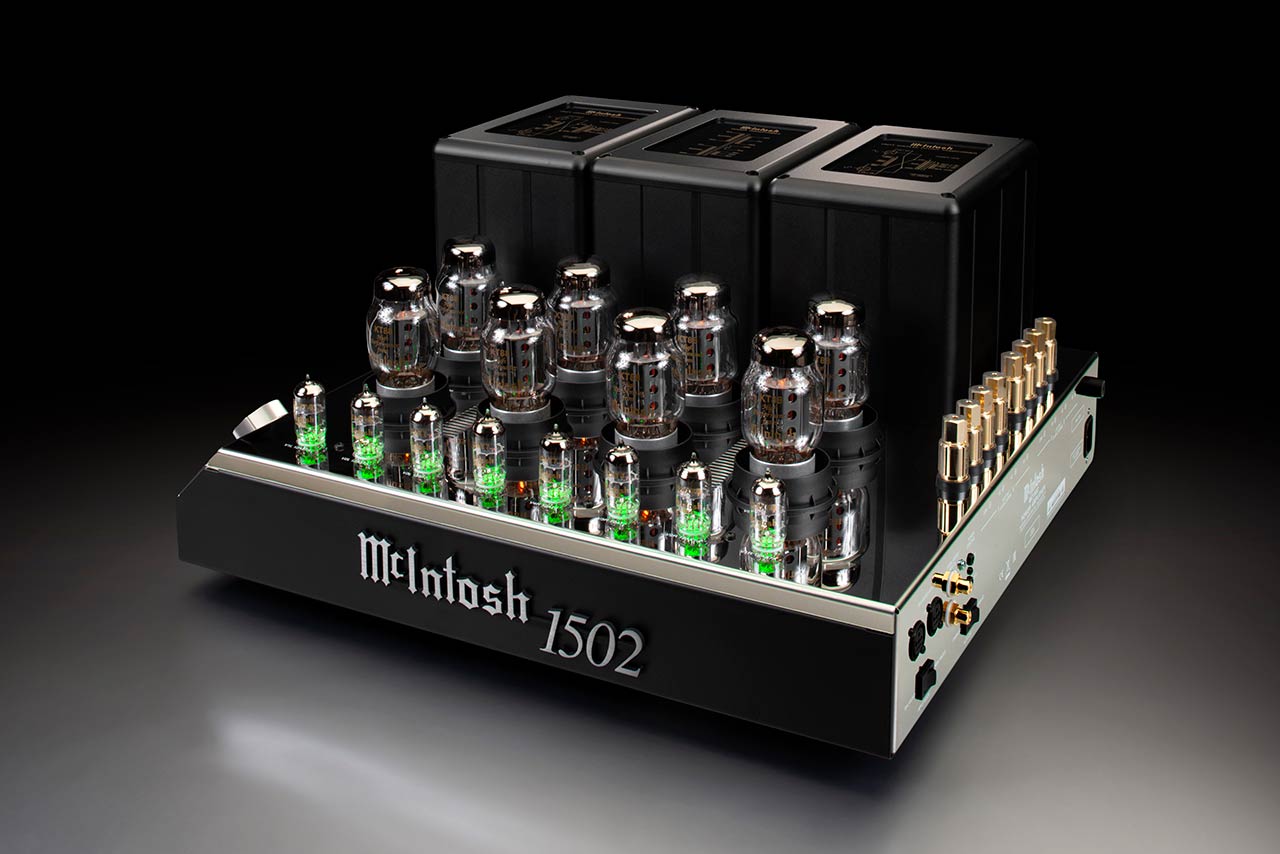 McNair's reference amplifiers consist of solid-state 60 Watt per channel monoblocks and a 100 Watt per channel vacuum tube amp, and he was very curious to hear how the MC1502 would sound in his system. Before listening to it, he expected it to "sound super-rich in that classic tube amp way." He also assumed there'd be a "larger-than-life slam to the bass." But he was wrong on both counts, "although when the music got big and tonally rich the [MC1502] was right there for every bit of it." He added that "it was almost like the [MC1502] is stealthily waiting for its prey to appear, then effortlessly springing into action without calling attention to itself." The MC1502's performance made him realize the level of coloration in his reference tube amp. And while he still likes his reference amp, he now has "a new tube amp accuracy benchmark" thanks to the MC1502.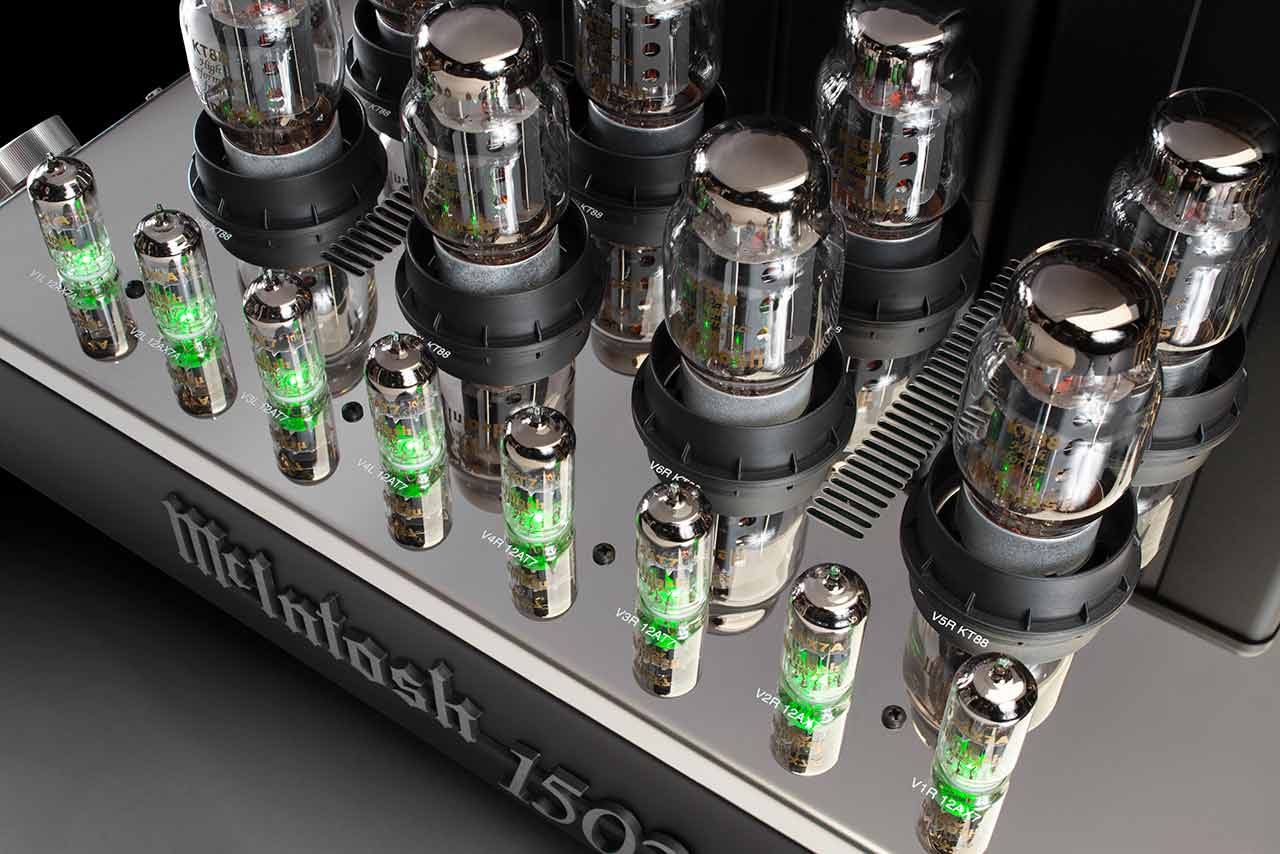 On a digital version of "Madness" by Muse, "it was like a lion tamer appeared that had been taught how to move speaker drivers." The track's "pseudo-dubstep bass synth was a living breathing thing roaming my living room, goaded into performing but held in check from rampaging by the MC1502." But as good as McNair thought it was playing digital recordings, he said vinyl albums "showed off even more of its refined sonic attributes." A record of Peter Gabriel's Up "sounded incredible. All the instrumental layers and textures were delineated so clearly without losing any sense of warmth and density in these mixes." He added "The slam on the low end was stunning in a way I've never heard my system sound. I switched things around several times to be sure it was the [MC1502] that was showing off the lows on this gorgeous production. Yep. It was."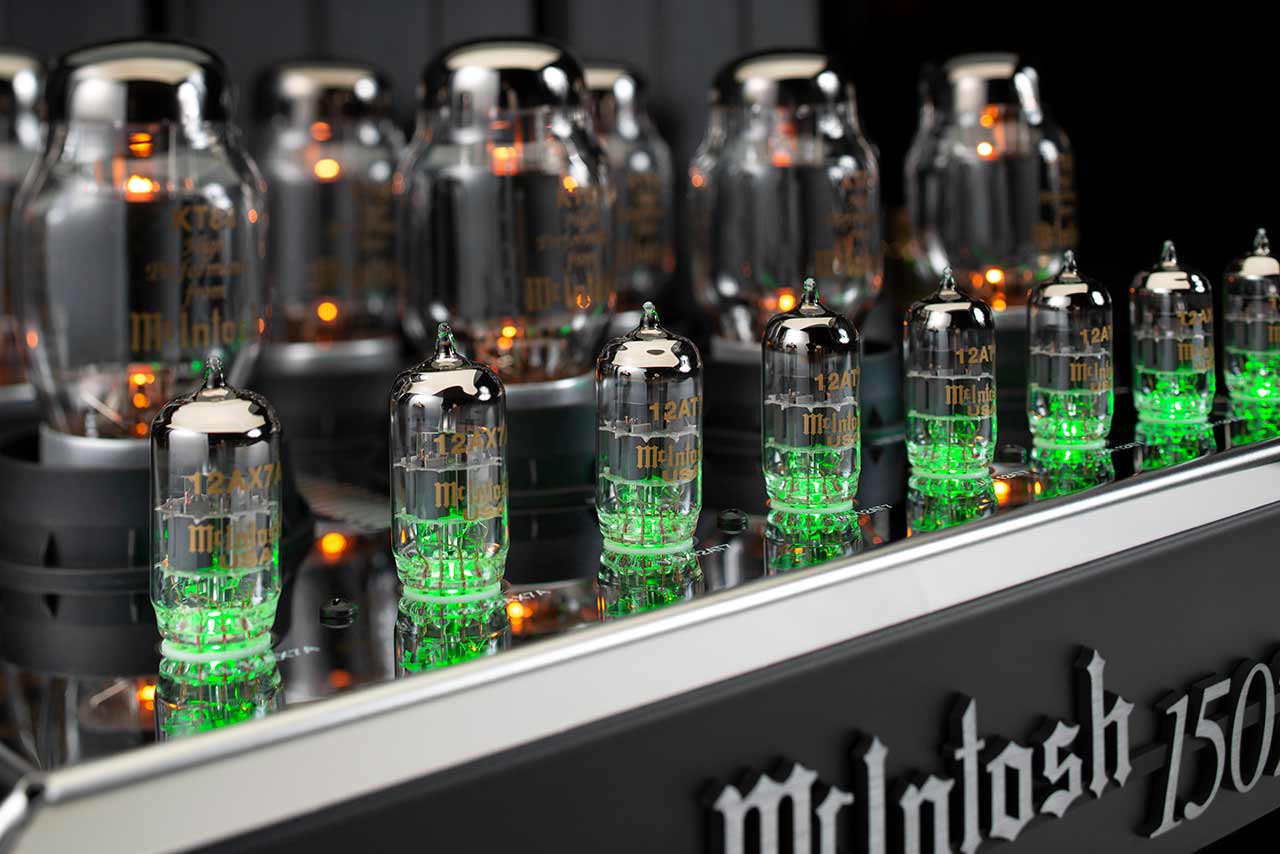 He said switching back and forth between the MC1502 and his reference amp was "eye-opening." While his reference amp surpasses most amps he's had in his system and is an imaging and textural delight, "it finally met its match in the MC1502." The MC1502 was "cleaner, clearer, more extended at the frequency extremes, especially the ultra lows, and had just as much dimensionality."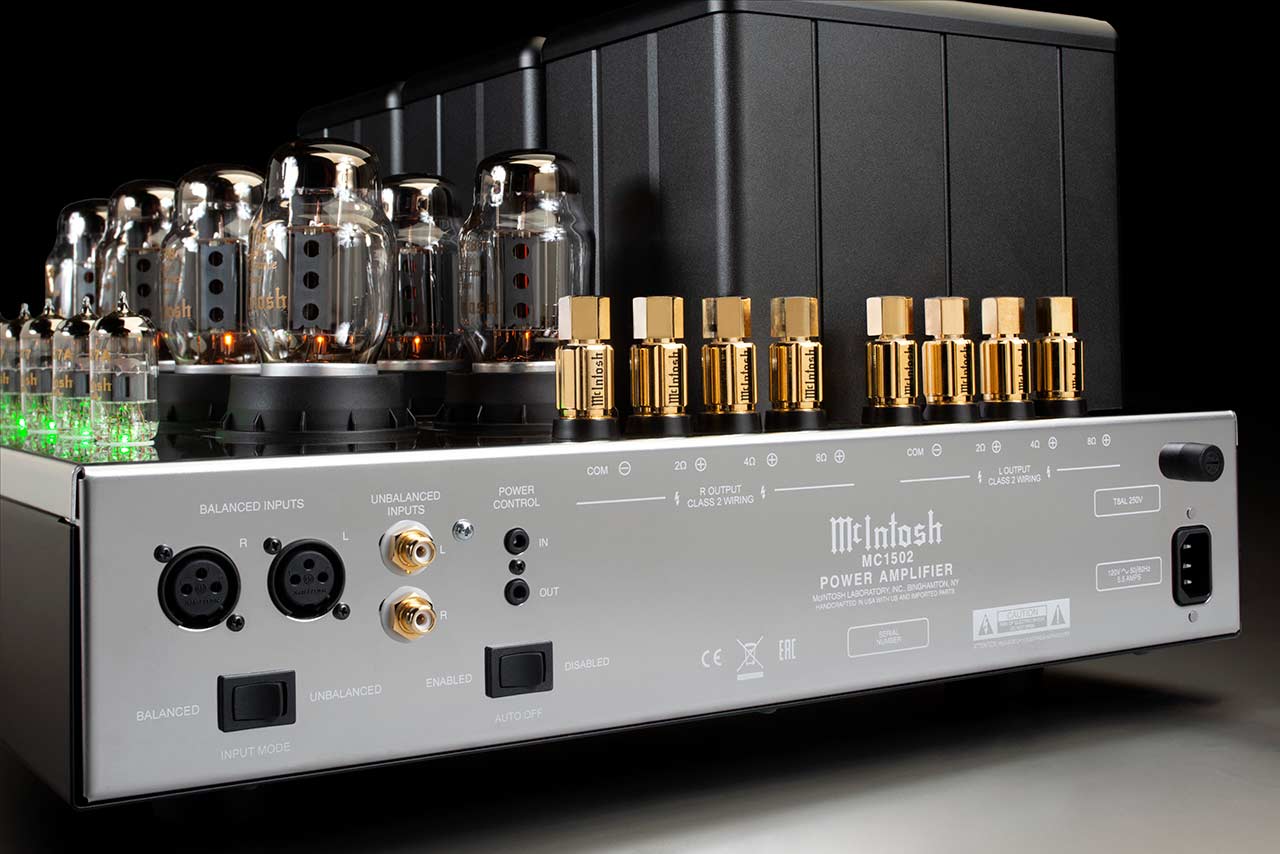 McNair concludes that as far as he's concerned, the MC1502 is "an unqualified hit." It has the "cleanliness, low noise, and bandwidth of the best sounding modern amp designs with just enough of the special sauce that I love about tubes and transformers. True high-end audiophile sound in all its refined glory, without any rare tube types, finicky setup, or usage idiosyncrasies. Plus, LOTS of power and some fun features all in a beautiful package built to last a lifetime and beyond."
"Highly recommended."
Click here to read the full review.
(Excerpts taken from original review by Dave McNair / Part-Time Audiophile / January 24, 2021)