McIntosh and the Grateful Dead Celebrate the Final Tour of Dead & Co.
What a long powerful trip it's been. McIntosh collaborates with the Grateful Dead to commemorate Dead & Co.'s The Final Tour 2023.
McIntosh's relationship with the Grateful Dead spans five decades. In 1974, McIntosh amplifiers shaped music history by powering the Grateful Dead's legendary Wall of Sound. Forty-eight McIntosh MC2300 amplifiers delivered 28,000 Watts of pure McIntosh power to create a truly groundbreaking sound system that immortalized the Grateful Dead as a live act in the annals of rock history.
In a continuation of that relationship forged decades ago, McIntosh will power Dead & Co's Final Tour 2023 concert intermissions with a custom audio system. Audiences will enjoy an unmatched high-fidelity sound experience listening to vinyl played through a McIntosh MT10 Precision Turntable and a C12000 Preamplifier. These intermissions will be broadcasted in-stadium via jumbotrons during each concert, as well as to fans and audiences around the world through a livestream of each performance.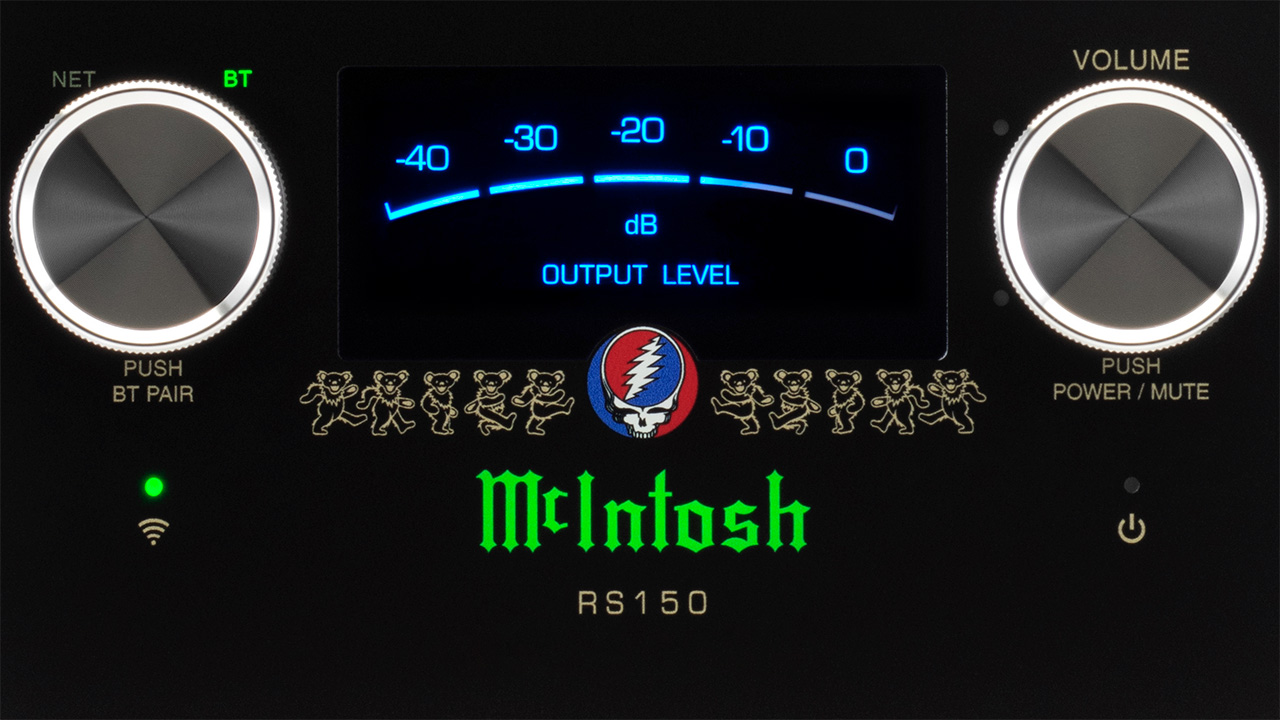 Limited Edition Products
McIntosh commemorates our decades-long relationship with the Grateful Dead and Dead & Co.'s The Final Tour 2023 with Grateful Dead Limited Edition RS150 and RS250 wireless speakers. The speakers feature iconic artwork from the Grateful Dead on the glass face plate, in addition to the signature McIntosh logo and watt meter. The launch of the special edition speakers coincides with the Grateful Dead's iconic May 8, 1977 concert at Cornell University's Barton Hall in Ithaca, New York.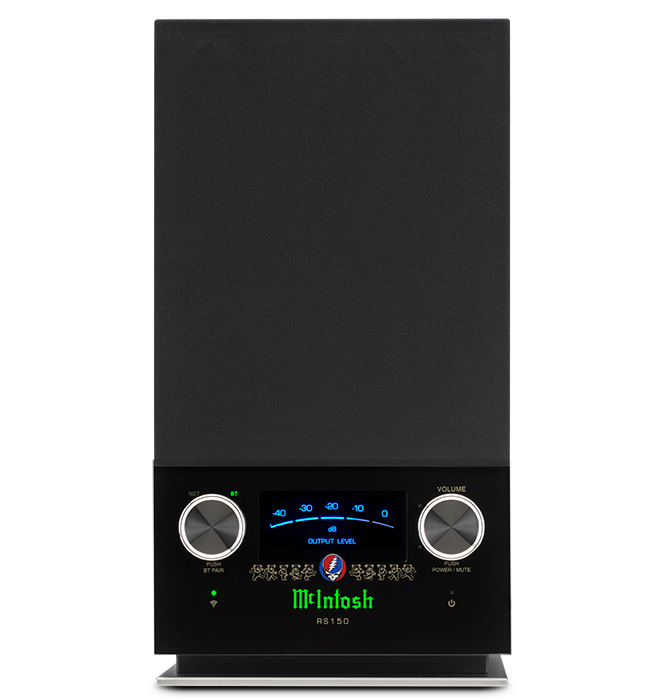 Grateful Dead Limited Edition RS150 Wireless Speaker
$1,500
SHOP NOW
Grateful Dead Limited Edition RS250 Wireless Speaker
$3,500
SHOP NOW
Discover more McIntosh x Grateful Dead merch: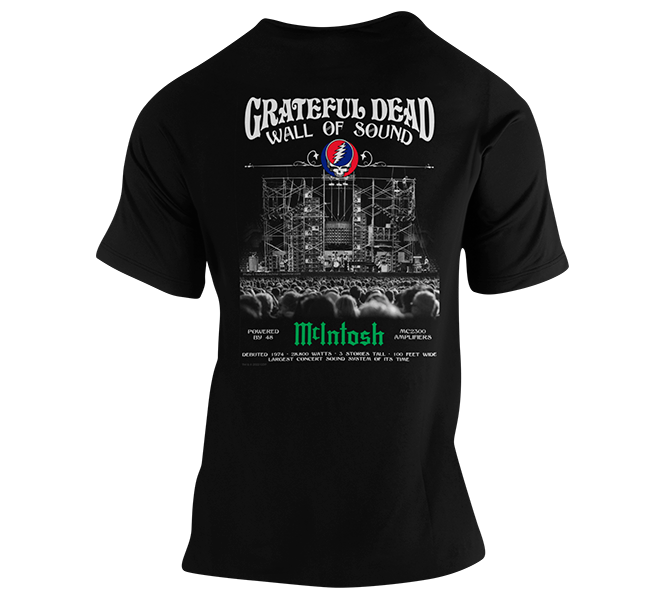 Grateful Dead "Wall of Sound" T-Shirt
from $40.00
SHOP NOW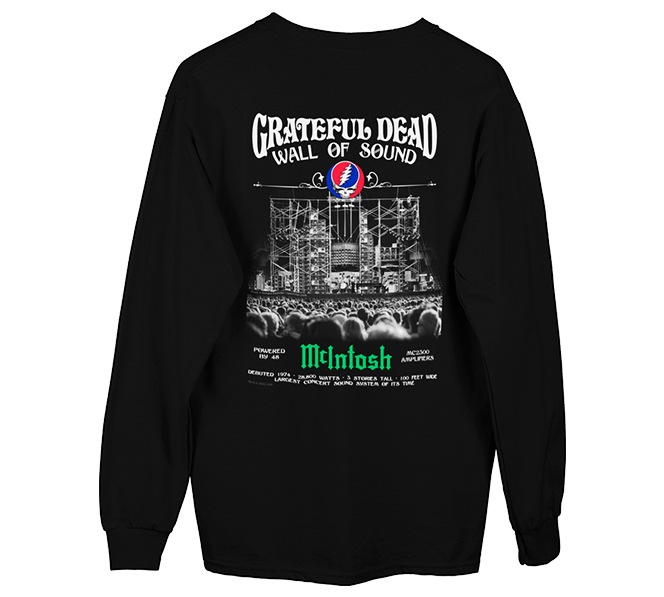 Grateful Dead "Wall of Sound" Sweatshirt
from $70.00
SHOP NOW