THE PRO AUDIO WEB BLOG: McINTOSH MHA100 IS "PERHAPS THE FINEST HEADPHONE AMPLIFIER CURRENTLY IN PRODUCTION"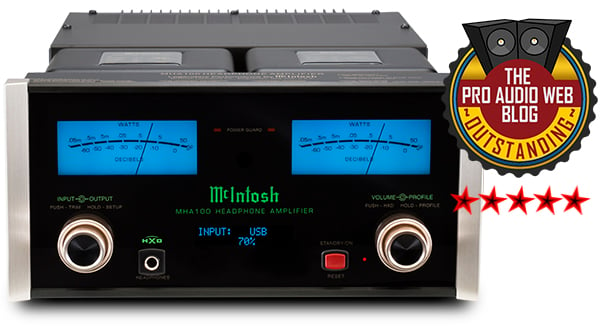 Noting its "exceptional build quality and class leading performance," The Pro Audio Web Blog states McIntosh have outdone themselves. The McIntosh MHA100 "is a second to none headphone amplifier that provides a translucent window into the life and soul of the music being consumed where the listener intimately feels the music to the extent that they can pseudo place themselves amongst the instrumentation." Whether it be a powerful bass line or a burst of percussion, the MHA100 "feels the groove perfectly and presents every genre and every note played with utter perfection."

"Every McIntosh system is, unequivocally, an astonishing work of art held in the highest order the world over, and the MHA100 is no exception to the rule." It "is perhaps the finest headphone amplifier currently in production."

(By Edd Harris / www.theproaudiowebblog.com / October 26, 2014)

Full article available here.