MX122 A/V Processor Receives Expanded High Dynamic Range (HDR) Support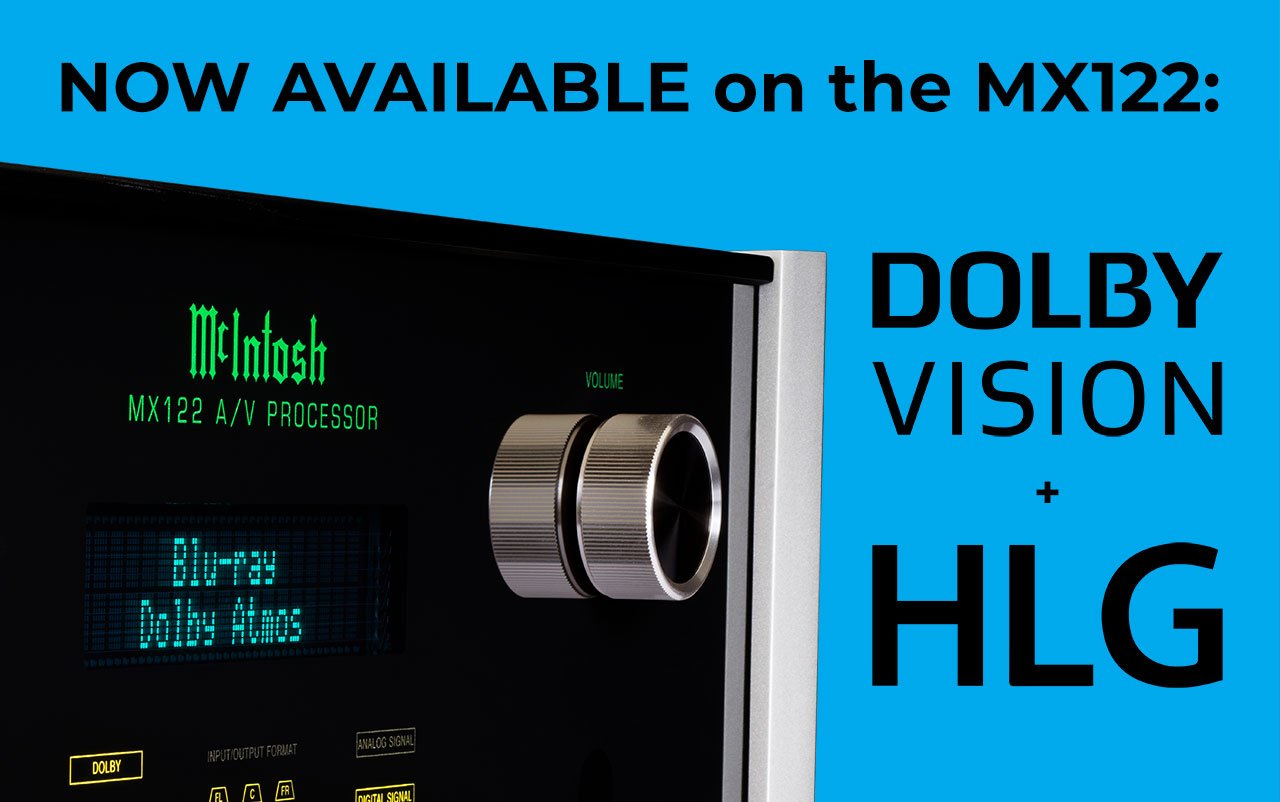 We are happy to announce the release of a free firmware update that brings support for both Dolby Vision™ and Hybrid Log Gamma (HLG) HDR to the MX122 A/V Processor. Since its release, the MX122 has had full support for HDR10 and now with this update, the MX122 supports all the leading HDR formats. This firmware update also fixes a Spotify "Devices Available" connection issue.
The update can be performed at home without needing to bring the MX122 back to the dealer. To perform the update, the MX122 must be connected to a router that has internet access. This can either be a wired Ethernet connection or a wireless connection using the MX122 Wi-Fi capabilities.
To begin the update process, go to the following menu: Setup > General > Firmware > Update > Check for Update > Update > Update Start.
The update process, electrical supply and internet connection should NOT be interrupted during the firmware installation. The unit should NOT be turned off during the update process or it could become inoperable.
If you have any questions, please Contact Us or your dealer.