MC452
2-Channel Solid State Amplifier
450 Watts x 2 Channels
Quad Balanced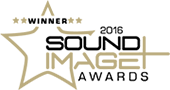 Winner: 2016
Sound + Image AwardAt 450 Watts per channel, the MC452 is the most powerful McIntosh stereo amplifier and utilizes the latest advancements in circuit and cosmetic design. With the MC452, the latest circuit components are deployed in the classic McIntosh Quad Balanced design that cancels noise for impeccable audio performance.
"The McIntosh C2500 and MC452 excel at spectacular dynamic expression, beautiful and accurate tonality, satisfying detail retrieval, and the recreation of a generous sound field." - Audio Esoterica
It features the world famous McIntosh Autoformer™, which guarantees your speakers will always receive the full 450 Watts regardless of their impedance, while Power Guard® will prevent clipping that could damage your speakers. Your speaker cables are easily but securely attached with our patented Solid Cinch™ speaker binding posts that are gold-plated to prevent corrosion.
"Lacking any discernible flaws it struck me just how good of an amplifier this was. When a piece of equipment does not call attention to itself but rather gets out of music's way to let it express its very nature you know it is on to something good. Song after song that was how it was with the McIntosh MC452." - Enjoy The Music
The entire unit is housed in a beautiful polished stainless steel chassis that not only complements the classic glass front panel, knobs and brushed aluminum handles, but also your room decor. Bring home the MC452 amplifier to achieve your desired listening experience. Contact your local dealer to learn more.