Jeep and McIntosh – A Match Made in America
The McIntosh MX950 Entertainment System comes to the 2021 Jeep Grand Cherokee L.
When the all-new Jeep® Grand Cherokee L debuts in 2021, it will be the first production vehicle with a McIntosh audio system in almost 20 years. The two American icons have joined forces to create a world class luxury audio system that pushes the boundaries of what's possible in an automobile. The system is designed to be a conversation starter with McIntosh's iconic style cues like the blue meter blended beautifully into the craftsmanship of the Grand Cherokee L.
Crisp, high-quality sonic reproduction with low distortion and rapid response. Every seat is its own sweet spot with finely-tuned bass so all passengers feel like they are in the middle of the performance. To ensure McIntosh luxury home audio experience was replicated in the vehicle, engineers from both companies worked hand-in-hand to fuse form and function into the system architecture. Engineers constantly went back and forth between the test vehicle and the McIntosh Reference Room itself to ensure a truly authentic McIntosh experience, even in a car. The resulting system is so revolutionary, it doesn't just bring the performance to you, it brings you to the performance.
The McIntosh MX950 Entertainment System carries forward McIntosh's philosophies on sound: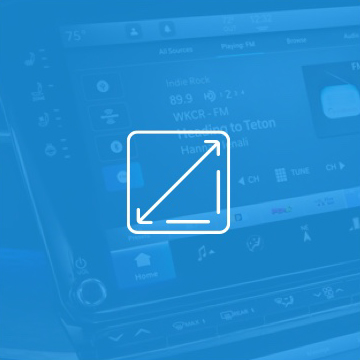 Precise Imaging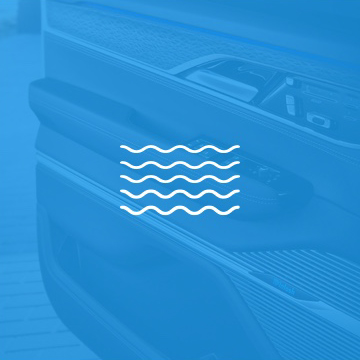 Natural Dynamics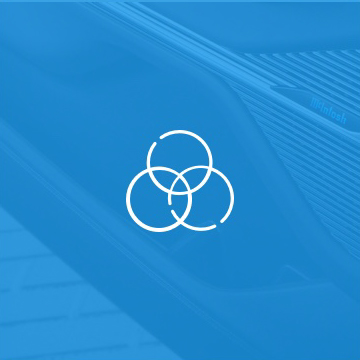 Harmonic Richness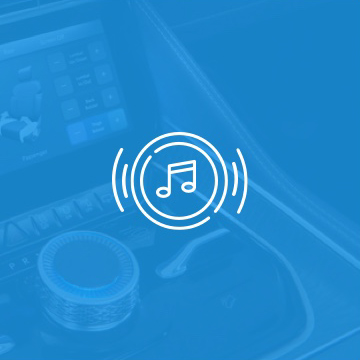 Vibrant Musicality
The shared vision between Jeep and McIntosh was to integrate the same level of authenticity and design language from the McIntosh home audio products into the Grand Cherokee L. The system incorporates McIntosh's iconic styling cues such as illuminated McIntosh logos, metal ridged control knobs, and aluminum frames that have made McIntosh instantly recognizable to fans around the world. Backlit logos on the door speaker grilles accent the vehicle's interior lighting with McIntosh's signature blue. The subwoofer grille is emblazoned with the McIntosh "Mc" logo as it appears in McIntosh Monogrammed Heatsinks™. It is truly a treat for the eyes as well as the ears!
Select 2021 Jeep Grand Cherokee L models will be available with the McIntosh MX950 Entertainment System. The system has LD/HP® speaker design to lower distortion and McIntosh Power Guard® for unrivaled clarity even at very high-volume levels. The most advanced materials technologies were used to make components lighter, yet stronger, so speakers respond faster in delivering timely sonic reproduction. Precision tuned and precisely placed coaxial speakers with an integrated midrange and tweeter are combined with dedicated woofers and a subwoofer to deliver a luxurious aural performance. The occupants are enveloped in a massive sweet spot to hear music with zero coloration, just as the artist intended.
Up to 950 Watts of power delivered effortlessly through 17 channel amplifier
19 speaker luxury audio system for fully-immersive experience
LD/HP speaker design for reduced distortion
Power Guard for crystal clear audio at high levels
Metal ridged control knobs that have helped make McIntosh instantly recognizable around the world
Advanced materials for lighter, yet stronger components
Legendary McIntosh industrial design – a treat for the eyes and ears
The McIntosh MX950 Entertainment System will be available in select Grand Cherokee L models including the Overland, Summit and Summit Reserve Packages.
The McIntosh MX950 Entertainment System features 19 speakers in 12 optimized locations to deliver precision sound through every inch of the vehicle. A 17-channel amplifier delivers up to 950 Watts of power.
A

Front Dash Coaxial Speakers

Each with a 3.5" Midrange and a 1" Tweeter

B

In-Door 6" x 9" Woofers

C

Rear In-Door Coaxial Speakers

Each with a 3.5" Midrange and a 1" Tweeter

D

Rear Surround Coaxial Speakers

Each with a 3.5" Midrange and a 1" Tweeter

E

10'' Dual Voice Coil Subwoofer

F

17-Channel Premium Amplifier