Take the Stairway to "SACD Heaven" with the McIntosh MCD350 SACD/CD Player
Awarded 5 out of 5 Globes.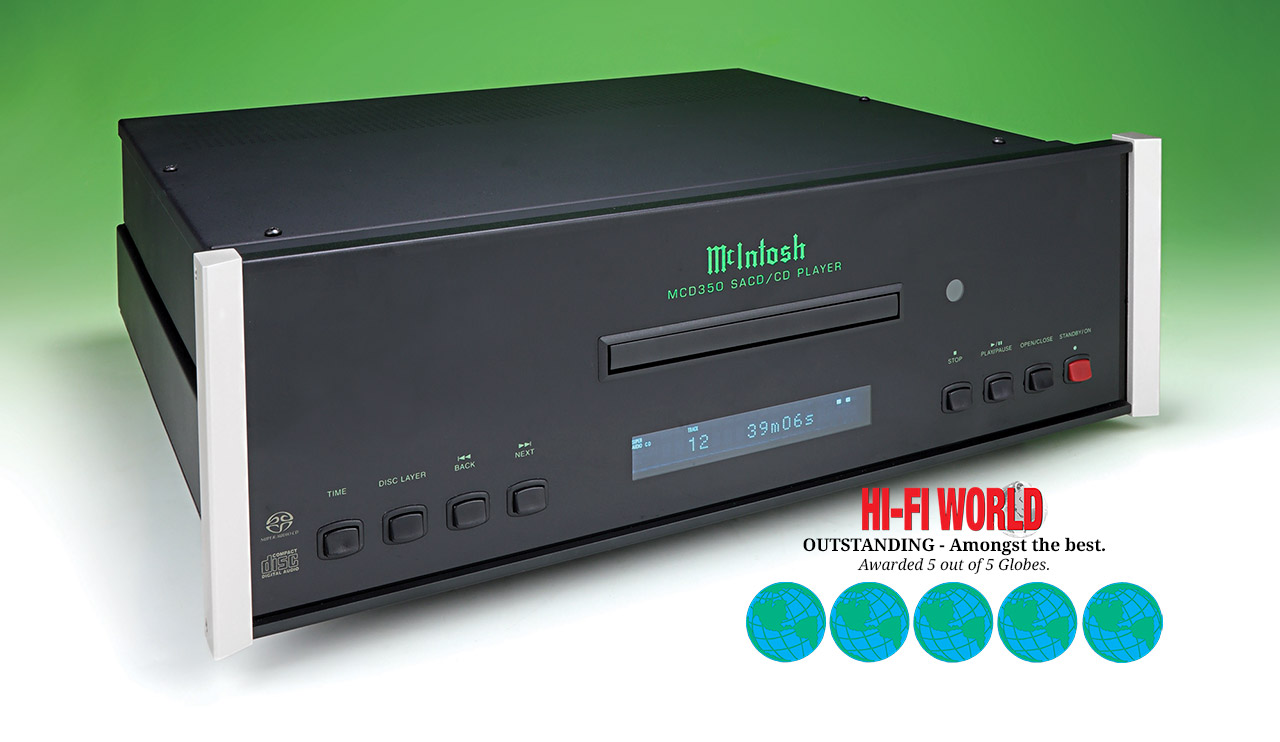 The MCD350 SACD/CD Player delivers a pure playback experience from your SACDs and CDs via its balanced 2-channel, 32-bit/192kHz Digital-to-Analog Converter (DAC). It offers both balanced and unbalanced fixed analog outputs, plus digital outputs comprised of a coax and optical connector.
Using the balanced outputs to connect it to his system, Noel Keywood of Hi-Fi World discovered a "top quality" SACD player. Spinning uncompressed CDs made obvious "the powerful bass" delivered by the MCD350. Listening to The Beatles' "Love Me Do" (1963) from a Japanese SACD, "the MCD350 gave a clean open soundstage and quality so good the recording could have been made yesterday." And when comparing it to Hi-Fi World's existing reference player, some at the magazine even thought the MCD350 should become their new reference player.
The final verdict: "Definitive with SACD and impressive with CD too." Awarded 5 out of 5 Globes.
Click here to read the entire review.
(Excerpts taken from original review by Noel Keywood / Hi-Fi World / May 2018)